Factors to Consider While Buying Concession Trailers
If you are looking to start the small standing mobile food business factually saying it is one of the best things that you can start immediately. You can operate this business locally and at state fairs. But if you want to start the business you need the new and used concession trailers you can buy anything from both of these. But you should be aware of while buying the used one you should know about their quality before making the final decision.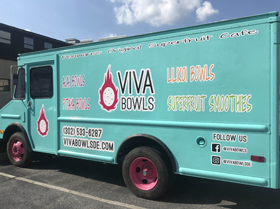 Factors to consider
Here are some of the factors that you have to take into consideration whether it may be new and used food trucks before buying it;
Type of trailer
There are different types of concession trailers are available in the market and from that, you have to select the one that based on your wish. But when you are buying the used to it is better to consult the concession trailer builder because they know which one will be good for you.
Storage opportunities
You are not running the hotel just it is going to be a concession trailer so you should have at least minimum storage area. This is one of the important things that you have to consider while buying them. If the storage area is small you can renovate it based on your need with the help of the Food truck builders.
Budget
It may new or used one it all depends on the budget you have because when you have a small budget it is better to buy the used concession trailer. Then you can renovate it based on your wish but when you have a maximum budget you can buy the new one with a lot of features.
Final words
The things above mentioned are the things that you have to concentrate more before buying the concession trailer and if there is enough research you could find the best one.